Charging Stations For Mobile Devices
Charging Stations For Mobile Devices
Are you looking for the best charging stations for mobile devices? In Charge Box is the world class product you require in your life.
The In Charge Box is a sleek and powerful charging station that can charge up to six devices at once. It has a sleek design that looks great in any home or office, and it comes with a variety of features that make it the perfect choice for anyone who requires a reliable and convenient way to charge their mobile devices. The In Charge Box has up to 12 USB ports, so you can charge multiple devices at the same time. It also has a key lock that will work as the perfect safety mechanism to keep your devices safe. The In Charge Box also comes with a built-in AC adapter, so you can use it anywhere in the world.
If you have a lot of devices, then you know that it can be hard to find a place to charge them all. With a charging station for multiple devices, you can charge them all at the same time and then have them all ready to go when you need them. This can be a great way to make sure that you never have a dead device when you need it.
In Charge Box stands out as the best product you can find among charging stations for mobile devices, they all are available in different colours and styles so you can choose the one that suits your personality best. We have a 30 days money back warranty that makes sure you are happy with the product you purchase as one of the charging stations for mobile devices with unmatched quality to offer the customer. Do not hesitate to contact us if you want to know more about this product.
What our customers are saying about

inchargebox?
EMMA M - BRISBANE, QLD
I have had my incharge box for over three years, my eldest of four was 13... we sat down and set times and although the kids thought it was the worst thing ever, we made it measurable so they were really compliant. Listening to it buzz all night makes me realise how many kids are on their phones 24/7. I know my kids are sound asleep without that temptation. Three years down the track, now 16,15,13 and 10. Phones still go in the box at the required times. I don't even have to lock it anymore! Kids need structure, routine and they also need a break... this box takes away the fight each day/night. My kids are SO far from perfect, but this has really helped the battle. Great for iPads too!
KIM G - GLEN IRIS, VIC
I heard an ad on the radio for this yesterday afternoon while I was waiting to pick up the boys from school. I'm not an impulsive shopper but this I had to have. Ordered it on line yesterday afternoon, delivered today and I now have 2 x phones, 1 x TV remote , and PS4 controllers with chargers locked away in a very stylish box. I reckon it will even fit in the school laptop should the need arise. The box sits tantalisingly on the bench, taunting my boys. Notification alerts are going off willy nilly. The key is secreted away away on my person - all they have to do is finish their bloody homework and pick up their mess and I might unlock it!! Thanks Kate!
Michele C - Melbourne
Our whole family adores the incharge box! It's truly changed the way we feel about family time versus devices. We are all more willing to lock phones & iPads away to safely (and neatly) charge whilst we get back to doing things collectively or apart, sans mobiles. There's been more music, more board games, more laughter and more relaxation. I especially like watching a good old movie together. We'd kind of lost touch with such simple pleasures as we could all choose a different show and watch separately. And whilst there is still much of that going on, our togetherness is so much more valued. In fact, I've learned so much about gaming by actually talking about it! I've also cut down the amount of scrolling and socials as it has become such a habit!
Leah M – Box Hill
We are loving our inchargebox! Looks amazing with less clutter and cords lying around. Love hiding it away for kids and adults to have device free time and to charge up!! Thanks again.
Andrea C – QLD
Thought I'd share a fantastic new product that is necessary in this day and age , please don't get me wrong I love technology but I come from a different generation one who read REAL books rode my bike till the sun set etc etc !!! So here we are 2018 , anyone who has kids know devices are amazing but are also 'kid cocaine' . They get aggressive if their devices are running low they don't know the meaning of getting 'bored' – ok I know it isn't going to go down well with my girls but ALL devices will live and charge here and we will certainly monitor screen time a lot more efficiently! I am the first to admit I as the parent allow it ! But no more hiding them up in obscure places they can't reach .. simply in the study under lock and key! So in saying that I thank you endlessly Kate from @inchargebox for this ingenious invention!!!
Lisa I – Camberwell
There are so many great things about our inchargebox. 1. We always know where our devices are. 2. The kitchen bench looks tidy. 3. It charges devices safely while locked up. 4. I can lock away the iPads and leave a list of jobs for the kids to do while I'm out and about – when they are finished I tell them where the key is hidden. 5. I even use it to lock away other items that I don't want used/worn/eaten. Power x2 hehehehe
Jeanette D – Fitzroy
ABSOLUTELY FABULOUS! Love it as it is so easy! Can fit all our electronic gadgets including phones, iPads, tv and gaming remotes and even managed to squeeze in my daughter's small school laptop. Love that gadgets can also charge while being locked away. Keeps everything tidy as well. GENIUS.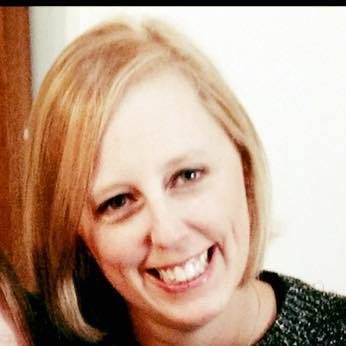 Kate B – Hawthorn
Inchargebox has changed our world. I was feeling out of control with kids picking up devices whenever they wanted and having a fight every time I asked them to get off. Now they have to ask for their device and explain why they want to use it. I also know that when I want them to stop, I can put it away and it can't be used on the sly. Thankyou inchargebox, I am now in charge again!
Nicole B – Camberwell
My boys are massive tech heads. They always find a way around 'the rules'. Since we started using the incharge box, the yelling and screaming has reduced. Somehow the box makes things more official and the boys sort of just accept it. I love wearing the key around my neck. Makes me laugh, so official. Highly recommend if you are having trouble managing tech use.
Nicole T – Balwyn
Inchargebox is the best concept for families in our tech driven world – my husband, myself & my 4 children all charge our devices by putting them safely away – we have a storage place now which has been the catalyst for me being able to regain my commitment to limiting the hours tech is allowed in our home – thanks inchargebox, you have salvaged our sanity. x
Michelle W – Surrey Hills
I have only had the inchargebox for a short while but I am LOVING it. The fact that I can lock everything away takes so much stress off of the family. I don't have to hear all of the time, "Can I just look something up?". The children innately seem to know already that when its locked don't bother asking! I don't need to worry that they are off on devices without me knowing and I have taken back CONTROL. Thank you all at inchargebox. x
Balance screen time guaranteed.
If you are not entirely happy with inchargebox at the end of 30 days, just send us a message and we'll refund your money, no questions asked.
We'd love to hear from you and will happily answer any questions you may have.
Subscribe for special offers, updates and more!